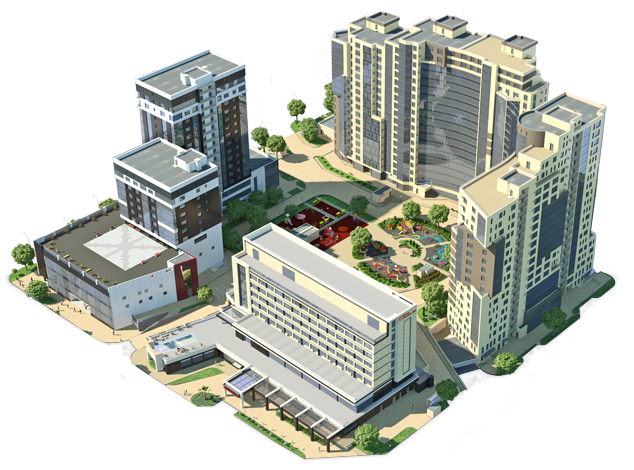 Grand multifunctional complex, which will consist of luxury apartment buildings, a hotel and underground parking, is presented in the center of Novorossiysk on the shore of picturesque Tsemesskaya bay.
Sales office: +7 (495) 742 5367, +7 (8617) 30 82 52
Web-site: novocity.ru
Management company —

Total area

112518

Project manager

Valeria Usenko
More information
Novocity is a multifunctional complex in the largest Russian southern port Novorossiysk. It is located at the intersection of Admiral Serebryakov naberezhnaya and ulitsa Isaeva and Shevchenko. From there you can get to any part of the city centre within 5 minutes by transport or 15 minutes on foot. The main railway station is located within 10 minute drive and Anapa airport is 65 km away from Novocity site. The complex is perfectly visible from the port and from any point of ulitsa Serebryakova and Isaeva.
Novocity is an ambitious and composite project, a city within a city, creating comfortable conditions for work, living and leisure, combining a modern hotel, offices and luxury housing. This project provides Novorossiysk's infrastructure with economically and socially important facilities that are desperately needed.
Project brief:
Two-level underground parking