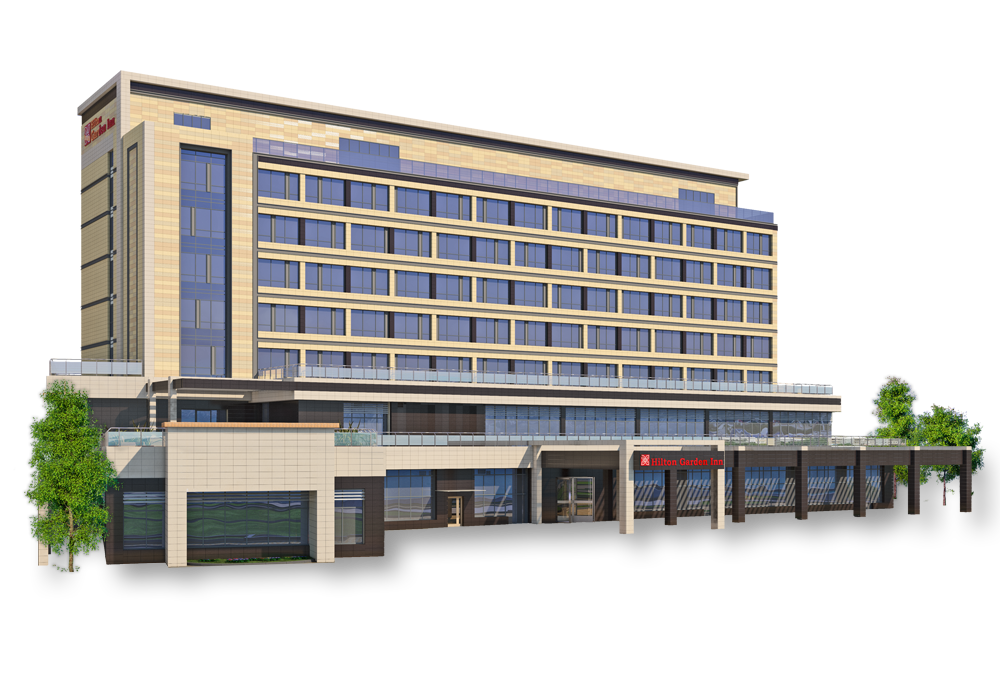 An international chain hotel meeting the highest European standards of service was built as a part of multifunctional complex Novocity. The 4* hotel is the first international hotel in Novorossiysk.
Hilton Garden Inn Novorossiysk website
Management company —

Total area

12618

Total number of guestrooms

130
More information
Hotel complex 4* was built as a part of multifunctional complex Novocity which is situated on the shore of Tsemesskaya bay – one of the most attractive locations of the Black Sea coast. The hotel overlooks picturesque panoramic scenery of the bay and port quay. Guests of the hotel can appreciate location and atmosphere of the hotel. There is a landscaped embankment framed with plane trees and creating the "resort" mood on the one side, and port infrastructure that gives Novorossiysk business look on the other side.
The hotel provides a wide selection of rooms: special, standard, deluxe, adjacent and rooms designed for physically handicapped guests. In total the hotel offers 130 comfortable rooms with high-speed Internet access as well as a business centre, restaurant and bar. Apart from that the hotel premises include shopping area and a fitness center.