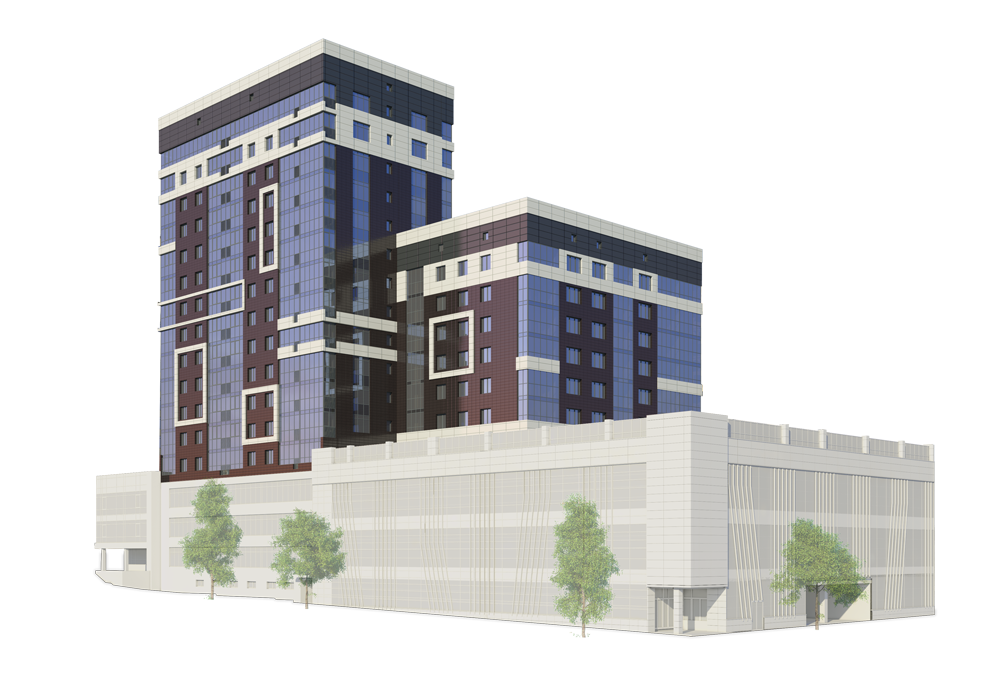 "Parus" is an elite apartment house, it is the third building of Multifunctional complex "Novocity". "Parus" represents a successful combination of modern architecture, convenient location and well-developed infrastructure. The lower floors of the house are adjoined by a vast shopping mall, offering the dwellers additional opportunities for meetings, rest and shopping.
Management company —

Total area

29311

Project manager

Valeria Usenko
The apartment house comprises two sections of different heights, 11 and 18 floors each. "Parus" offers 104 spacious comfortable one/two/three/four-room apartments with floor area from 57 to 170 square meters. The height of the ceilings is 3,1 m. Most of the flats are offering a view over a picturesque Black Sea embankment and the bay. Each flat offers large entrance halls allowing for in-built wardrobes, non walk-through living rooms, glassed enclosed balconies. Fire alarm systems and all-silent elevators are installed. Entrance groups are on the first floor, facing back yard, the hall offers a room for baby strollers, a concierge room and a recreation area.