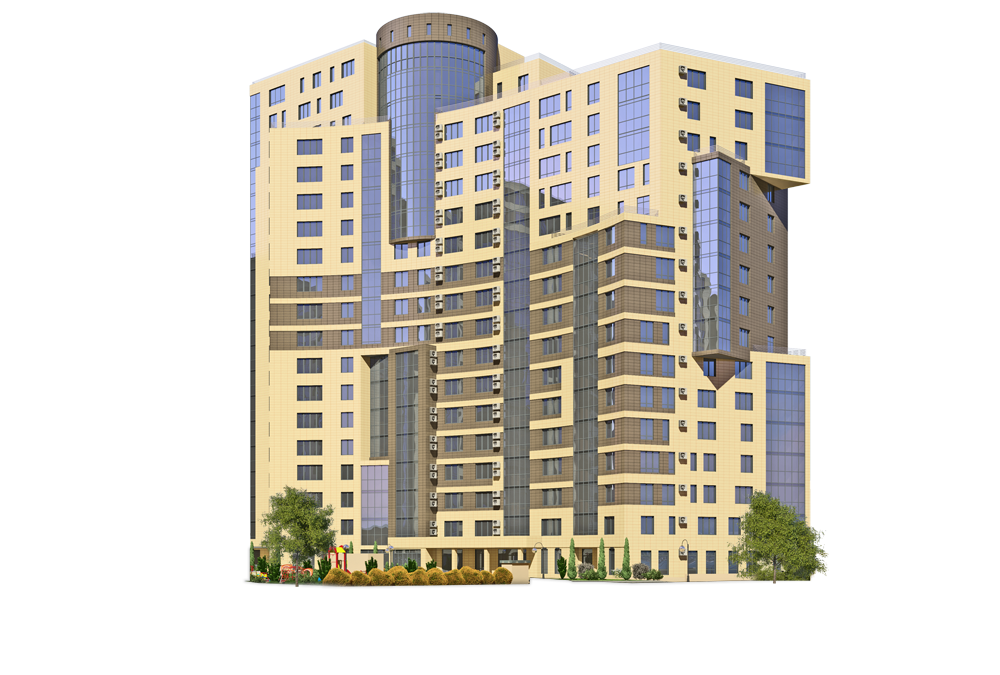 Premium class apartment building will be located on the Black sea shore overlooking the scenic bay and alley. Design of the apartments is flexible and the owners will be able to create their own individual and unique world.
Web-site: bashnya.kesco.ru
Sales office: +7 (495) 742 5367, +7 (8617) 64 41 22
Management company —

Total area

29753

Total number of apartments

141

Project manager

Valeria Usenko
More information
Apartment building Bashnya will be one of project components of the multifunctional complex Novocity located on the Black Sea shore.
Residential block will consist of two 16- and 19-storey sections with built-in commercial and administrative offices. For convenience of the tenants and in order to save their time the ground floor of the building will be allocated for offices, beauty salons, laundry, dry cleaner's, billiard room and sports and fitness centre. The building will provide for studios, one-, two- and three-bedroom apartments, a total of 141. Modern floor plan that meets the latest trends in architecture and design, advanced security and communication systems, convenient location will create all the necessary conditions for comfortable living and recreation.
Tenants of Tower will get not only spacious luxury apartments, but also a magnificent panoramic view of the bay. Large balconies give an opportunity to admire sea views without leaving home.
The building is designed in a cascade shape. Its structure will form roof space that can be used by tenants of penthouses. The terraces will provide additional opportunities for outdoor recreation without leaving home, which will certainly increase consumer appeal and will not require huge financial investments.
The problem of car parking and security is solved by underground parking with CCTV, while the latest acoustic technologies will ensure sound insulation to save tenants from street noise, typical of the downtown area.
20.09.2016

"KESCO" announces the start of sales in "Bashnya" apartment house! Proprietary rights were received, it means that you can now become a rightful owner of an apartment in a unique "Novicity" apartment complex. The flats will be sold upon sales contract.

18.07.2016

Reservation is available for apartments in the already constructed and commissioned block of multifunctional complex "Novocity" , and apartment house "Bashnya". You can now choose and reserve an apartment in an apartment house with luxurious panoramic views and its own well-developed infrastructure, unique to Novorossiysk.

09.11.2015

Landscape gardening of multifunctional complex "Novocity" has been conducted. Juniper, barberry, various types of thuyas, pines, cypresses, roses and hibiscus were planted around the perimeter of children's playground and on the area adjoining to "Bashnya" apartment house.