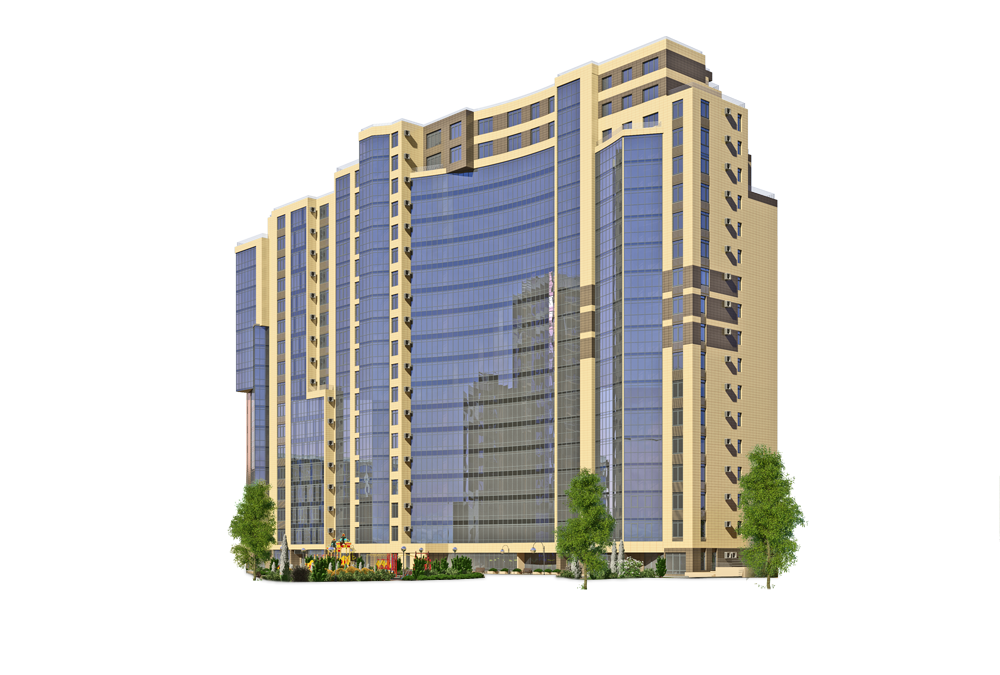 Upscale apartment building with panoramic windows overlooking the picturesque Tsemesskaya bay on the Black Sea shore. Unique views characteristic of this building are reflected in its name.

Sales office: +7 (495) 742 5367, +7 (8617) 30 82 52
Web-site: novocity.ru
Management company —

Total area

38124

Total number of apartments

185

Project manager

Valeria Usenko
More information
To continue the residential component of the multifunctional complex Novocity a three-section apartment building Panorama consisting of 185 apartments will be constructed. The building will face the picturesque bay, this advantage was skillfully used by designers to form odservatories inside the building.14-19-storey building will cover wide horizons and create panoramic views. This idea is reflected in the name of the residential building.
Community facilities such as shops, laundry, dry cleaner's, etc. are located on the ground floor. For car owners there will be built an underground parking equipped with CCTV, which will undoubtedly increase safety of tenants and car owners.
New features of modern construction minimize all the flaws of a high rise located in a noisy downtown. High degree of insulation, high-speed elevators, green surrounding area and gorgeous scenery negate the presence of the crowded and bustling city.
Exclusive location of the building, modern engineering component, technical equipment and advanced technology allow to classify "Panorama" as luxury housing.