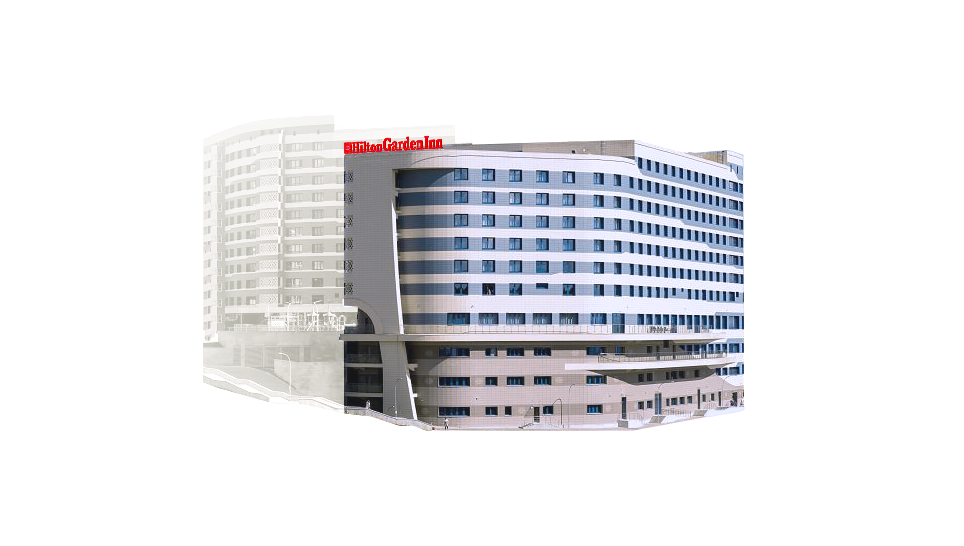 The first international chain hotel in Ufa. Meeting the highest European standards and providing services at the level corresponding to a 4 star hotel, Hilton Garden Inn Ufa will provide everything necessary for excellent leisure time for tourists and for those who come to Ufa for business.

Hilton Garden Inn Ufa Riverside website
Management company —

Total area

15169

Total number of guestrooms

167

General Manager

Rustem Shamsutdinov
More information
Hilton Garden Inn Ufa Riverside is located in the central part of Ufa, overlooking the city from a picturesque cliff on the Belaya River. This is a modern seven-floor building with three semi-underground floors and impressive scenic window views.
The Hotel offers full range of international-class services both for business-segment travelers and for usual tourists. The guests can choose suits or standard rooms or have access to the required comfort level of hotel rooms for physically challenged people. There are 167 rooms, 5 conference rooms, a restaurant for 60 guests, a bar, a Hamam steam room, a compact fitness-center and an underground parking.
The hotel is designed pursuant to the standards of Hilton international hotel operator, which manages thousands of hotels all around the world. Strict requirements to service and room equipment paved the way to the trust of millions of guests in various countries.