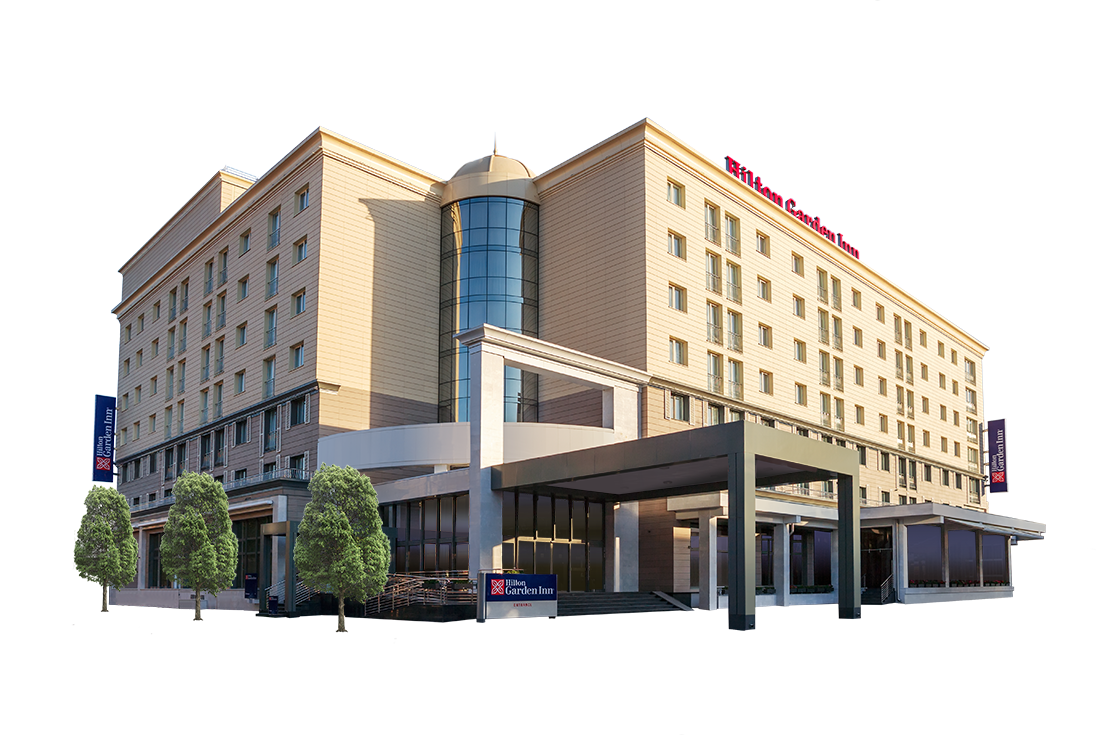 The first international hotel in Krasnodar, the first hotel by Hilton in Krasnodar region and the first hotel that meets all the standards and requirements of the Hilton chain in Russia.
Hilton Garden Inn Krasnodar website
Management company —

Total area

12300

Total number of guestrooms

165

General Manager

Ivan Skripnichenko
More information
Hotel Hilton Garden Inn Krasnodar has become the first hotel of world class in Krasnodar and the first Hilton chain hotel in Krasnodar region. Prime location in the heart of Krasnodar, at the intersection of ulitsa Krasnaya and ulitsa Mira, which are the main streets of the city, provides easy access to the airport, railway station and all key routes. Over the weekend ulitsa Krasnaya turns into pedestrian area, where public events and festivals take place. City and region administrations are next to the hotel. Such close proximity is very convenient for travellers coming to Krasnodar on a business trip. The theater and other cultural and historical attractions are also situated nearby.
According to the agreed standards of Hilton chain, Garden Inn Krasnodar utilizes revolutionary sleep technology Garden Sleep System ™, which allows achieving maximum relaxation and having proper rest even for a few hours of sleep. All rooms also provide a work area with a large countertop and a unique office chair Mirra Chair ™.
The hotel offers 165 comfortable rooms that meet the highest international standards, including rooms for physically handicapped guests.
The hotel also offers a 120-seat restaurant, bar, terrace, three comfortable meeting rooms, fitness centre, business centre, launderette and underground parking.

16.04.2018

Hilton Garden Inn Krasnodar is glad to share good news with you: following the 2017 results, the hotel ranks first in Overall Breakfast Experience.

23.01.2018

Hilton Garden Inn Krasnodar has been awarded the most honorable "Travellers' Choice" by TripAdvisor!

15.08.2017

It is the seventh time running that Hilton Garden Inn Krasnodar wins the Brand's honorary award "Outstanding results"!

10.01.2017

On 22 December 2016 Krasnodar hosted an evening charity auction, "Krai dobra", arranged by a Fund, rendering assistance to children with major illnesses.