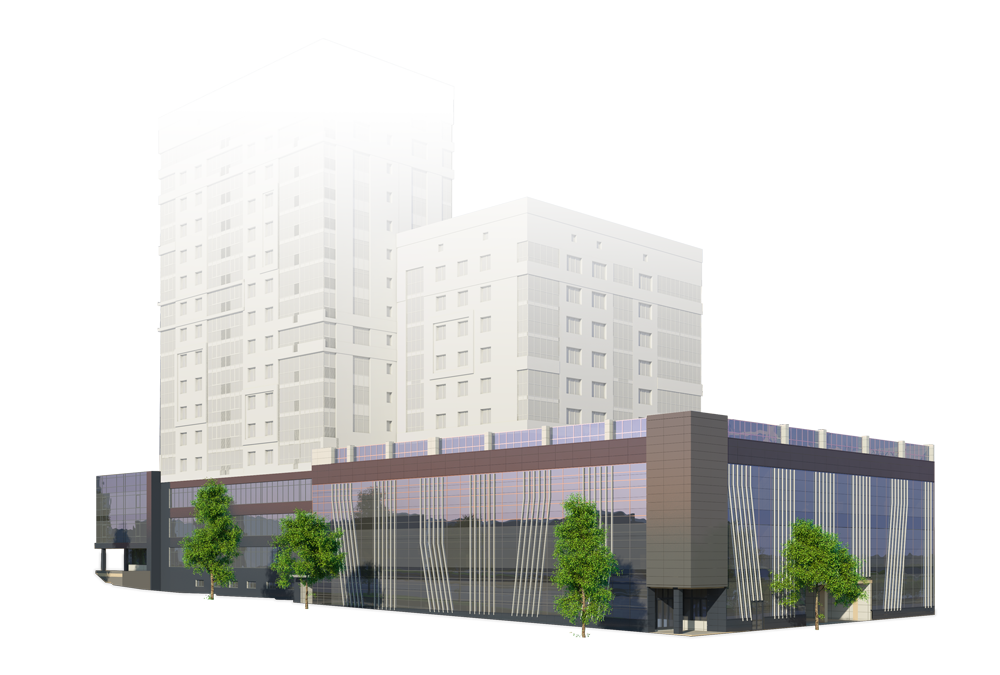 A modern shopping mall of "Novocity" is a three-floor building, adjoining "Parus" apartment house, it is located on the first shore line of the Black Sea.
Sales office: +7 (495) 742 5367, +7 (8617) 30 82 52
Web-site: novocity.ru
Management company —

The mall's shopping floor space is 3347 square meters. According to the plans, shops, service centers and cafes will be in place, a required number of technical premises is envisaged. The merchandize space is equipped by an escalator. A recreation area will be arranged on the roof top. The car owners are free to use a guarded underground parking for 21 cars with total floor area of 378 square meters.
The main entrance to the gallery is from a promenade area of Admiral Serebryakov embankment.