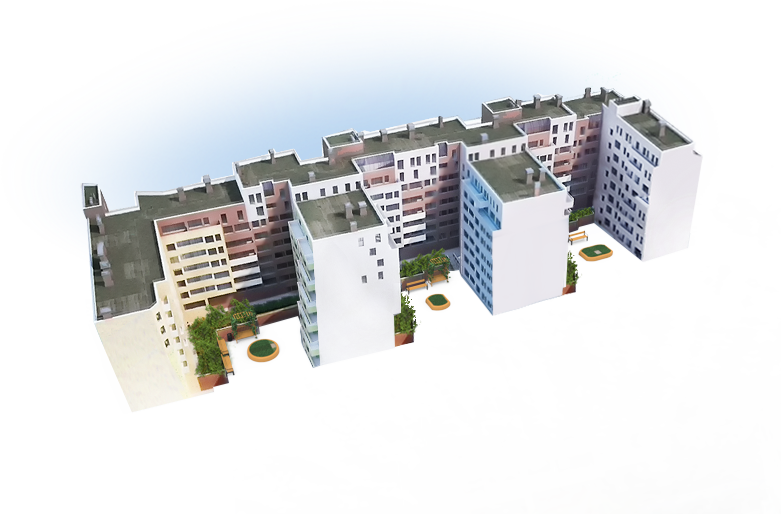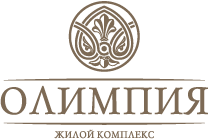 Residential complex consisting of deluxe and business class modules will be located in the prestigious historical centre of St Petersburg. 'Olympia' will offer apartments of different design with a total area ranging from 31 sq m to 238 sq m.
Total area

30770

Total number of apartments

163
More information
'Olympia' will consist of two modern 5- and 9-storey high-tech modules with built-in commercial, administrative and fitness facilities. For convenience of the tenants and time-saving purposes a beauty salon, shops, laundry, drycleaner's and fitness centre with a swimming pool will be located on the ground floor. The complex will offer 163 apartments, among them studios, one-, two- and three-bedroom apartments. Modern floor plans meeting the latest trends of architecture and design, advanced security and utility systems, prime location of the complex will create the necessary conditions for comfortable living and recreation.
City garden 'Olympia' with a total area of 2.46 ha is situated in close proximity to the construction site. The district has well-developed social and transport infrastructure. One of the main thoroughfares of the city – Moskovsky prospekt – is just 100 meters away and metro station 'University of Technology' is only 300 meters away from the complex. Two-level underground parking area for tenants consisting of 163 parking lots will be accessed from Bronnitskaya street. The yard of residential complex will be restricted for outsiders and their vehicles. Children will enjoy play- and sports grounds in the surrounding area. An organized 24-hour security system, access control and CCTV will secure safety of tenants and their possessions.
During designing and construction process of the residential complex 'Olympia' special attention will be paid to application of new technologies in sound insulation, heat insulation and energy saving, which will make living there safe, comfortable and practical.
19.03.2020

New apartment complex "Olympia" is being actively constructed. By now five blocks of former tobacco factory "Nevo-Tabak" are disassembled, foundation engineering of surrounding historic buildings is reinforced, pile foundation is equipped with augercast piles and load-bearing fence of the pit is done by "slurry wall" method.