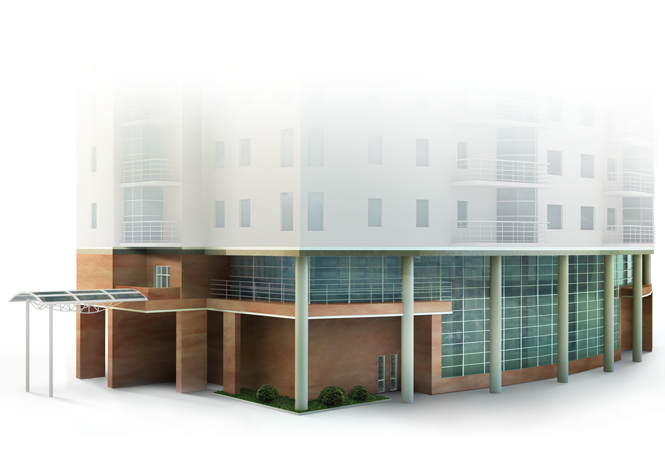 An office that meets the requirements of A class, located in a luxury apartment building in Kutuzovskiy Prospekt. Kesco Centre has modern technical equipment, flexible design of working areas and underground parking.
Brand and management company —

More information
Kesco Centre is an office which is located on the ground and first floors of luxury apartment building overlooking the famous Kutuzovsky prospekt. Its modern and original architecture, fenced and well-groomed premises favourably distinguish it from other buildings. Its prime location is characterized by well-developed infrastructure and proximity to the city centre.
Open space allows for effective use of working areas and enables office space to be quickly adjusted. The building has central air conditioning, underground parking, CCTV and security systems. Office equipment and engineering services meet the requirements of A class. Status of the building is also accentuated by presentable entrance into the office block and an exclusive quality finish materials.