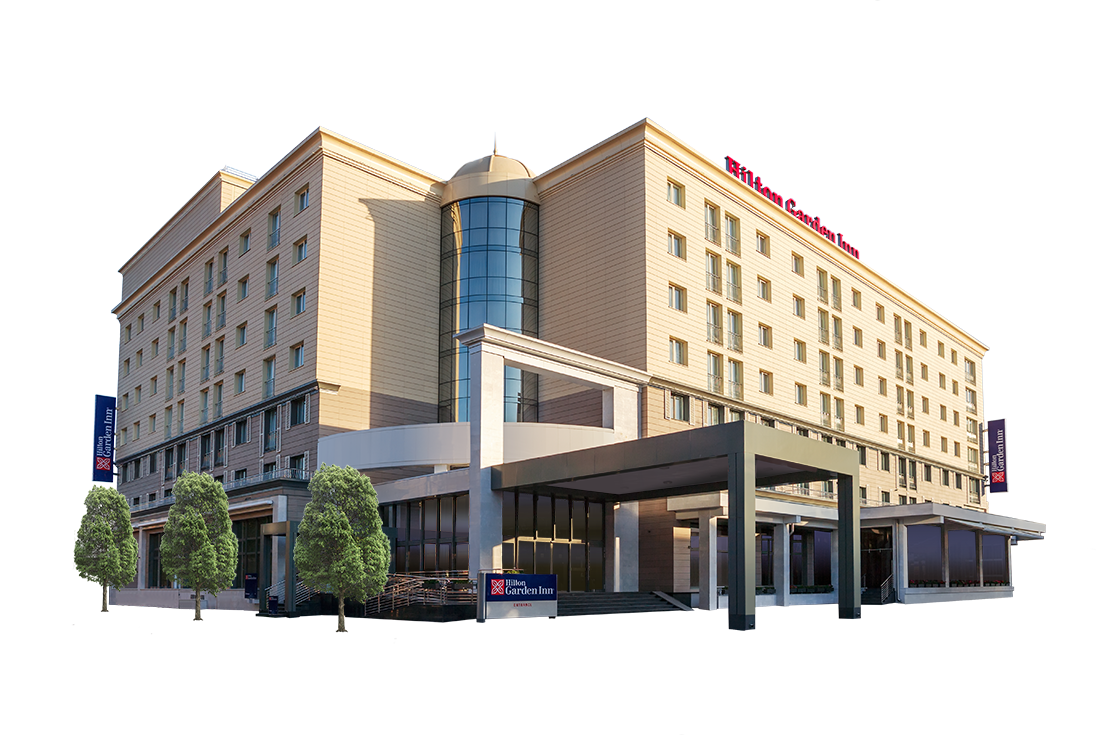 The first international hotel in Krasnodar, the first hotel by Hilton in Krasnodar region and the first hotel that meets all the standards and requirements of the Hilton chain in Russia.
Hilton Garden Inn Krasnodar website
Management company —

Total area

12300

Total number of guestrooms

165
More information
Hotel Hilton Garden Inn Krasnodar has become the first hotel of world class in Krasnodar and the first Hilton chain hotel in Krasnodar region. Prime location in the heart of Krasnodar, at the intersection of ulitsa Krasnaya and ulitsa Mira, which are the main streets of the city, provides easy access to the airport, railway station and all key routes. Over the weekend ulitsa Krasnaya turns into pedestrian area, where public events and festivals take place. City and region administrations are next to the hotel. Such close proximity is very convenient for travellers coming to Krasnodar on a business trip. The theater and other cultural and historical attractions are also situated nearby.
According to the agreed standards of Hilton chain, Garden Inn Krasnodar utilizes revolutionary sleep technology Garden Sleep System ™, which allows achieving maximum relaxation and having proper rest even for a few hours of sleep. All rooms also provide a work area with a large countertop and a unique office chair Mirra Chair ™.
The hotel offers 165 comfortable rooms that meet the highest international standards, including rooms for physically handicapped guests.
The hotel also offers a 120-seat restaurant, bar, terrace, three comfortable meeting rooms, fitness centre, business centre, launderette and underground parking.

28.01.2020

Wonderful news for all gourmets! The Garden Grille&Bar at Hilton Garden Inn Krasnodar is well-known for its attitude to the quality of products and cooking process, now we have reached a new level! The guests can already pre-order a high-quality steak, portion of corned beef, duck fillet or juicy home-made sausages and watch the meat in Dry Age camera lose excessive moisture for just a couple of weeks, thus getting incredibly tender and tasty.

20.01.2020

At the end of 2019 the restaurant of Hilton Garden Inn Krasnodar served the venue for a gastro night where Chef Robert Brunel, a famous guest from France who was twice awarded by Michelin, participated. He was accompanied by Andre Martin, Chef of The Garden Grille&Bar, who surprised the guests with his treats.